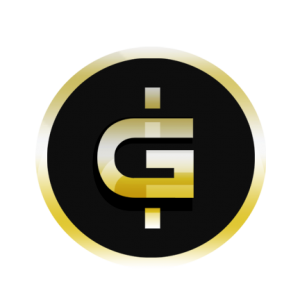 How to open and use the debug console in the GUAP Wallet
What is the debug console?
The debug console is a way to use advanced features of the wallet while in the guapcoin-qt GUI.  It is similar to how a command-line user would issue RPC commands using guapcoin-cli.
How do I open the debug console?
To open the debug console, you'll use 'Tools > Debug Console' as shown below:
In your wallet's menu (usually in the top left of the window or screen depending on your OS), select Tools.  It should be listed among File, Settings, Tools, and Help.

Once you click tools, select Debug console and you should see a window appear similar to the one below:

Once here, go ahead and enter commands at the bottom where noted in the image.
To use the debug menu, type a command and press Enter. Use the command "help" for a list of commands.
See also this reference article for the full list of commands: https://www.guapcoin.org/discussion/guapcoin-technical-support/debug-console-command-line/
This topic was modified 4 months ago 6 times by
marqueslamb
If you wallet is up, running, and staking there should be no need to 'debug'. The debug console is a command line interface for the wallet that you can run many different commands under.
See this article for a full list of the commands: Debug Console/ Command-line  
Next time your wallet ask that you debug please take a screen of your computer and then decline. Then we could get a better sense of what is going on. I have not encountered this issue where the wallet requests to debug. 
Can you take better less blurry screenshot? I can't read what's on the image.
It looks blurry because I can only upload photos that are less than 2MB. 
Can I sent it to you thru email? 
Its a photo of the transactions. The ones in black (daily coins I get for stealing) went thru, but the ones in red is when the transactions don't come thru anymore.
I can see this latest image, thanks for re-uploading. Those red transactions are "orphaned blocks" and are typically not alarming, as orphaned blocks are a part of all blockchains. Orphan blocks, often referred to as stale blocks, are blocks that are not accepted into the blockchain network due to a time lag in the acceptance of the block in question into the blockchain, as compared to the other qualifying block. Orphan blocks are valid and verified blocks but have been rejected by the chain. They are normal, happen all the time, and occur to all other stakers and masternodes on the GUAP network from time to time (they most often result from two or more staking wallets simultaneously generating a block).
But what does it mean and why/how does it happen?
It simply means the block generated by your wallet is not accepted by the network because another staking wallet submitted the result before you. It's just like a race; the blocks that are generated from your staking results also need to be accepted by the network. If the network accepts your block then you'll get stake reward. However if it is rejected from the blockchain you won't get any reward. So why does it happen at all? There are hundreds of wallets / nodes that are staking and they all are competing for the next block reward. An Orphan / conflicted block is a result when two wallets stake and mint the next block for the blockchain at a similar time. The network cannot have two identical blocks. So the wallet client that staked a block and relayed to other nodes first will get accepted. The wallet whichever produced result after that will get rejected from the blockchain.
But I'm getting too many orphan blocks from staking results, is it normal?
These orphaned results will not reset your coin weight. You don't lose anything from this and usually in next several hours (staking duration depends on the coin network) you'll get a successful stake or masternode reward. In fact to compensate the previous lost stake your coins will typically stake more in the next successful stake. That said, what activity have you seen in your wallet since 1/12? Has normal staking activity resumed? Also, are you running latest version of the wallet software for Mac ( https://www.guapcoin.org/get-guap/ )? Sometimes using an older version of the wallet can cause your transactions to link to an invalid fork of the blockchain resulting in consistent orphaned blocks. Once you are sure that you are running the latest wallet try re-syncing the blockchain as instructed here: How to resync your blockchain cache. 
For more detail on orphaned blocks please read this article from coinguides.org:
Staking "generated but not accepted" – PoS transaction: orphan / conflicted
. 
Thank for bringing this up. There have been some questions about orphaned blocks of late, and we will be adding a new entry here in the GUAP Forum soon to address it.